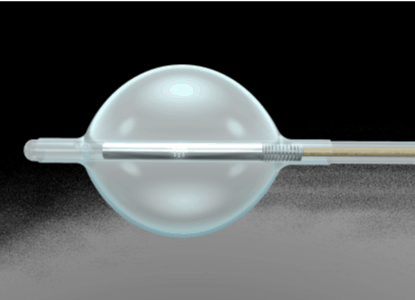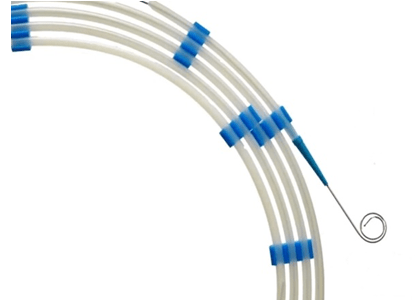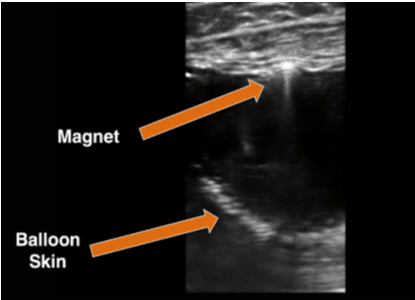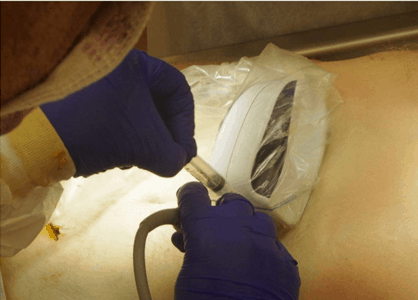 Percutaneous Ultrasound-Guided Gastrostomy (PUG) Course
Human Cadaver Based Course with Low Instructor to Learner Ratio Proudly presented by the University of Maryland School of Medicine Department of Emergency Medicine
Bressler Research Building State Anatomy Board 655 W. Baltimore St. Baltimore, MD 21201
Registration Cost: $1,250
All courses have been cancelled until further notice. To be notified when courses resume, please add your name to the waiting list linked below.
Traditionally, patients requiring a gastric feeding tube will have the tube placed under endoscopic or fluoroscopic guidance.  This novel approach involves the use of ultrasound, Seldinger technique and magnet technologies.  This technique was developed as a response to the delays patients faced once a request for a feeding tube was made.  This novel technique simplifies the tools and equipment needed for gastric feeding tube placement and opens the opportunity for trained physicians already facile with the use of ultrasound-guided Seldinger technique (such as central venous access placement), to place a gastric feeding tube at the bed side.  In the near future, the proceduralist can go to the nursing home and place a PUG, eliminating the need for patient transport.
Target Learners
Critical care medicine

Gastroenterology

Interventional radiology

General surgery

Emergency medicine
COURSE OUTLINE & LEARNING OBJECTIVES
Self Study:
Indications

Contraindications

Patient selection

Complications

Gastrostomy care

Tools and equipment

Procedure video
Cadaver Lab:
Perform procedures under guidance on multiple cadavers
Course Objectives:
At the conclusion of this activity, participants will be able to:
Describe the indications and contraindications for PUG placement

Describe the potential complications and management of patients undergoing U/S guided PG placement

List the tools required for placement of a PUG.

Competently place a PUG in a human cadaver without guidance.
---
CME INFORMATION
Accreditation:
The University of Maryland School of Medicine is accredited by the Accreditation Council for Continuing Medical Education to provide continuing medical education for physicians.
Credit Statement:
The University of Maryland School of Medicine designates this Live activity for a maximum of 4 AMA PRA Category 1 Credits™. Physicians should claim only the credit commensurate with the extent of their participation in the activity.
Americans with Disabilities Act:
If you require special accommodations to attend or participate in this CME activity, please provide information about your requirements to Doreen Lucadamo at 443-240-9511 or dlucadamo@som.umaryland.edu at least five business days in advance of the activity.
Applicable Fees:
The cost of your CME certificate is included in your registration fee. All participants are required to sign in for each event and complete the applicable post-conference and/or workshop survey(s) before a certificate will be issued. Please contact Doreen Lucadamo at 443-240-9511 or dlucadamo@som.umaryland.edu with any questions or concerns regarding this process. 
---
OUR FACULTY
Siamak Moayedi, MD, FAAEM | Course Director
Assistant Professor
University of Maryland School of Medicine Department of Emergency Medicine

Dr. Moayedi is an Assistant Professor in the Department of Emergency Medicine at the University of Maryland School of Medicine. He has been teaching invasive medical procedures in the cadaver lab since 2004. He has authored two text book chapters about procedure education and has lectured internationally on the topic. He is the Course Director for two cadaver based CME courses: CriticalProceduresinEM.com & EssentialProceduresinEM.com
Percutaneous Ultrasound-Guided Gastrostomy (PUG) Course Self Learning Module
REQUIRED

self-learning module will need to be reviewed in its entirety prior to attending the scheduled course.
---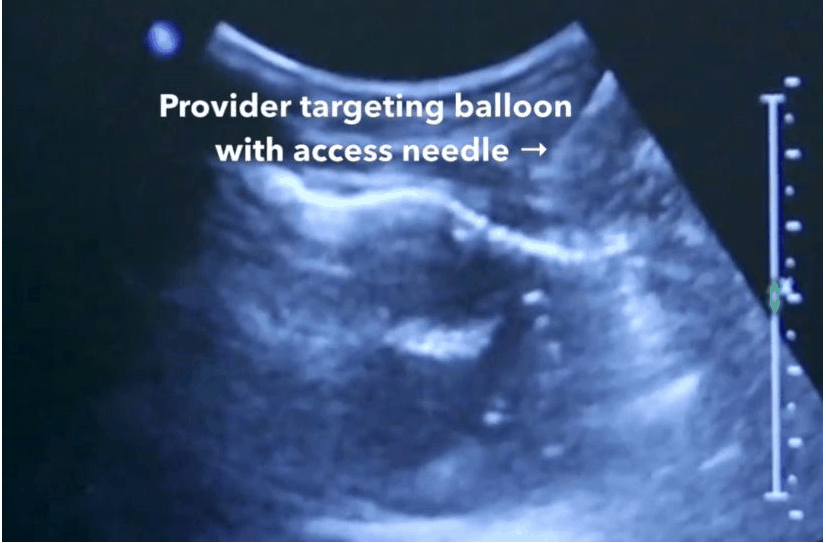 About Baltimore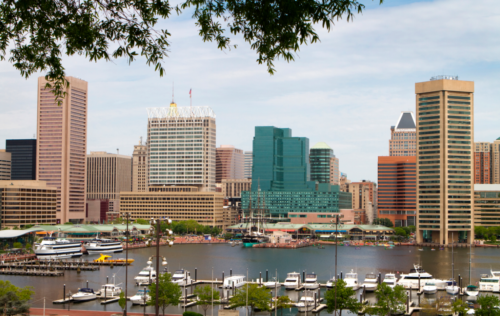 Baltimore, the largest city in Maryland with a population over 609,000, is situated in the northern part of the state on the Patapsco River estuary, an arm of Chesapeake Bay. Major attractions in the city include the national Aquarium, Camden Yards, Edgar Allen Poe Museum, the Maryland Science Center, the Babe Ruth Museum, and the Fort McHenry National Monument.
---
Transportation
Most visitors to Baltimore choose to tour the city in a car, although parking downtown can be rather expensive. As an alternative, you can utilize the city's light rail system or hail one of the many taxis scattered throughout the city. Train service from Baltimore Washington International airport and Dulles International airport is available via the MARC train system. For more information, visit the Maryland Transportation Administration website 
There are many parking options on the University of Maryland, Baltimore campus. Click here for a map of the campus, including available parking. Additional information about parking for the course will be distributed to all who register about 2 weeks prior to the date of the course.
---
Hotels
Please click here for a full list of our area hotels. Rates are subject to change. Contact the hotel of your choice directly for current rates Hotel offers are a preferred rate for travelers visiting the University of Maryland. Be sure to mention the reason for your visit when making your reservation.
Cancellation and Rescheduling Policy:
Cancellations will be accepted 30 days prior to the conference date, and tuition will be refunded less a 20% administrative fee unless the registration can be transferred. A request to reschedule your participation for a future course (based on space and availability) will be accepted one time, and only if made 30 days prior to the conference date at no additional cost. No cancellations or rescheduling will be accepted within 29 days of the conference date, but you may transfer your registration to another provider if you are unable to attend (at no additional cost). All cancellations must be sent in an email to Doreen Lucadamo at dlucadamo@som.umaryland.edu
Questions?
Doreen Lucadamo, CMP, HMCC
Conference Planning Specialist
Department of Emergency Medicine