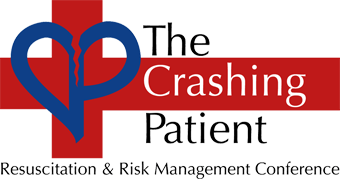 Proudly presented by the
University of Maryland School of Medicine
Department of Emergency Medicine
10th Annual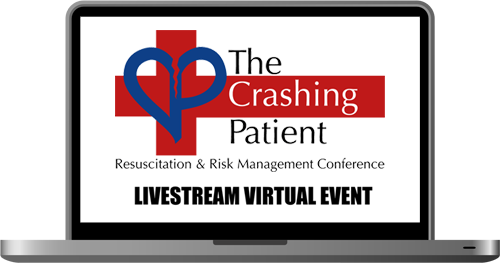 Tuesday, October 13 – Thursday, October 15, 2020
THANK YOU FOR BEING PART OF OUR 10th ANNUAL CONFERENCE!
SOLD OUT!!

Interactive Procedures
Cadaver Lab
Waiting list available. Please see registration page for more information.
Thursday, October 15
9 a.m. – 1 p.m. EDT

The Crashing Department
Administrative Development Conference
---
What is The Crashing Patient Conference?
---
There's no question that the practice of emergency medicine is high risk. "High risk" implies danger to patients, but we all know that patients aren't the only ones at risk in the Emergency Department (ED). Each patient visit also represents legal risk for the provider. The threat of malpractice in the U.S. healthcare system, especially in high-risk specialties such as emergency medicine, is an ever-present issue that affects physician workups, practice patterns, and dispositions on a daily basis.¹
This conference has been created to address both parties at risk in emergency medicine – the patient and the provider. Topics have been specifically chosen to educate attendees regarding the optimal care of the sickest patients we see in daily ED practice – sepsis, cardiac ischemia, aortic dissection, etc. – as well as to educate attendees in how to bullet-proof themselves from the plaintiff attorneys. The instructors for the conference are acclaimed educators, winners of more than a dozen national teaching awards, and experienced national and international-level speakers who know how to present information in a practical and entertaining way.
We know how valuable your time is, so we intend to make this conference the most productive you've ever attended. Our goal is simple… to teach you how to save lives and to minimize risk of malpractice. Get ready to learn!
Amal Mattu, MD, FAAEM, FACEP
Conference Director

Ref: ¹ Mattu A. Foreword: risk management. Emerg Med Clin N Am 2009;27(4):xv-xvi.
---
Conference Leadership
---
Amal Mattu, MD, FACEP, FAAEM | Conference Director
Professor, University of Maryland School of Medicine Vice Chair of Academic Affairs, University of Maryland Department of Emergency Medicine

Dr. Mattu has had a passion for teaching and writing about emergency cardiology since he joined the faculty at the University of Maryland School of Medicine. He has authored or edited 20 textbooks in emergency medicine, including eight focused on emergency cardiology and electrocardiography. He has also served as primary Guest Editor for Cardiology Clinics three times. He lectures nationally and internationally on emergency cardiology topics and has helped to create conferences focused on this area. Dr. Mattu is currently a tenured Professor, Vice Chair of Education, and Co-Director of the Emergency Cardiology Fellowship for the Department of Emergency Medicine at the University of Maryland School of Medicine.

Brian Browne, MD, FAAEM | Department Chair
Professor, University of Maryland School of Medicine
Physician-in-Chief, University of Maryland Department of Emergency Medicine

Dr. Browne, Physician-in-Chief of Emergency Medicine Services at the University of Maryland Medical Center (UMMC), is the founding chairman of the Department of Emergency Medicine at the University of Maryland School of Medicine and an expert in the administration and operation of fiscally sound emergency medicine networks. His accomplished career in emergency medicine has paralleled the growth and maturation of the specialty. As one of the first physicians in the United States to complete residency training in emergency care, he was recruited to UMMC in 1985 to create and lead a new emergency medicine program. That program has become one of the most respected in the world, renowned for its leading-edge clinical services and its educational programs for medical students, residents, and fellows. Dr. Browne created the Maryland Emergency Medicine Network, which staffs and manages the EDs at 14 hospitals in urban, suburban, and rural communities in the State of Maryland, collectively treating 600,000 patients every year. He was instrumental in the creation of Maryland ExpressCare, the critical care communications and transport service that enables community physicians anywhere in the state to consult with university-based specialists and transfer patients in need of specialty medical care to the medical center. More than 11,200 patients are transported by this program's ambulances and helicopter each year, representing 25% of the medical center's admissions.
Check out the University of Maryland Department of Emergency Medicine's FREE Virtual Education on our YouTube Channel.
Visit UMEM's YouTube page for more virtual education.
---
Emergency Cardiology Symposium 2020 on Wednesday, April 1, 2020.
CME Information
Check back for CME information. 
Questions?
Doreen Lucadamo, CMP, HMCC
Conference Planning Specialist
University of Maryland School of Medicine ♦ Department of Emergency Medicine
110 S. Paca Street, 
Sixth Floor, Suite 200, 
Baltimore, MD 21201